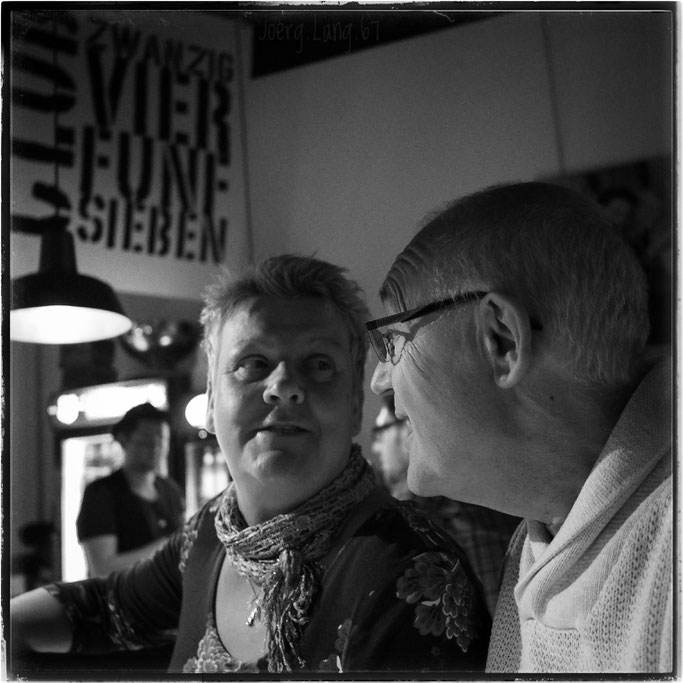 Claire & Tony

You know, germans are funny. To give you an example: When germans want to cross the street, they only do it at traffic lights. And then? They are standing there. Waiting for the green man. Or to tell you another one: They dont have malt vinegar over here. They dont even know that it exists! And that fish ans chips - ok, which is common over here - is rubbish without it. And it takes you ages to find a substitute for clotted cream.

But are these the only values to judge on how your personal situation feels like?
To feel at home has a lot more in common. It's about the people who are around you. Giving you a warm feeling. That's what you need to feel at home. And which makes it one day so hard to leave one day and have a look again on other places, other people. Other homes. Because we have more friends here than we have in England. We are natural Hamburgers.